Revolution Adventures

Print this listing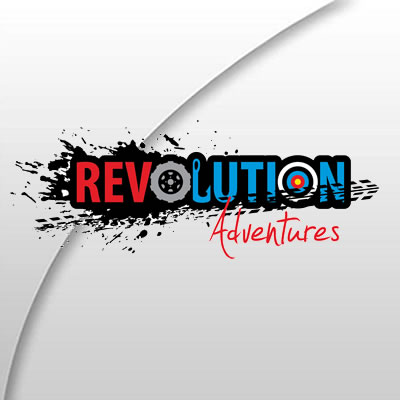 Play 4Less Card Offers:
♦ ATV Experience - $5 Off Per Driver
♦ ATV & Dune Buggy Combo - $5 Off Per Driver
♦ 4x4'S Jeep Experience - $5 Off Per Driver
♦ Trophy Bass Fishing - $5 Off Per Fisherman
♦ Buggy Combo (Buggy & Jeep) - $5 Off Per Driver
♦ Triple Combo (ATV, Buggy & Jeep) - $5 Off Per Driver
We are a young business, and new to Florida. But that doesn't mean we don't have experience. We have amassed a broad base of not just business, marketing and product development experience, but plenty of hands-on motor sport, life in America and Europe, plus oodles of commercial nous between us. For starters, don't ask Kevin about his rallying days, unless you intend to cancel your flight and extend your stay. And if researching and launching new products seems a challenge, then both Kevin and AJ have been at the forefront of those disciplines for a number of blue chip companies. Add in the technical skills of the backroom team, who come from track and road racing; and the pedigree of the instructors, and you have a high-quality unit delivering premium product for your enjoyment and safety.
We believe our business is unique, simply because there is nothing else like it around. And we believe our team is also unique. Our aim is to offer the best value for money in real-time entertainment. Our sole reason for being here is to provide a top quality service, which results in a testing, thrilling, unique fun time that leaves you exhilarated and delighted. Sadly we can't offer everything we'd like on Day 1. But we will be building up our business over the next two years: Refurbishing the tracks for our riders; making the facilities more comfortable for the our visitors; extending our vehicle range; and introducing more sections to the tracks. So one visit is probably not going to be enough! We already have a small, but perfectly useable, reception centre, and we intend to expand this to a 7000 sq ft clubhouse with a restaurant bar and shop in 2010.
Are we always looking for ways to enhance the experience that visitors have with us? You bet we are and we want to be better than the rest at just about everything. So, if you have a comment don't be shy tell us - we want to hear it. Catch up with our progress through our regular Blog or register for our e-mail updates. And come and look at Revolution Adventures in Florida at any time you want.
Location
South Clermont/HWY 27 Area
34714
Clermont
,
FL
Florida
Total votes: 143
Rate This Venue