Hogan's Beach Shop Orlando

Print this listing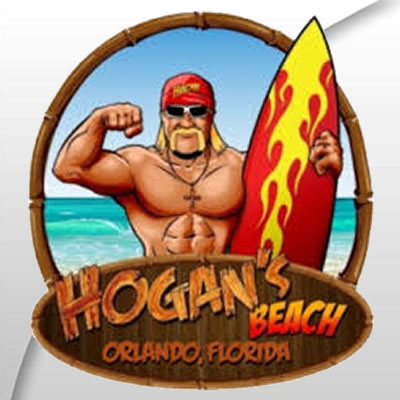 Play 4Less Card Offers: 15% Off Entire Purchase (Only 10% Off Replica Title Belts)
From greatest wrestler of all time to greatest beach bum of all time, Hulk Hogan's Beach Shop is a Hulkamaniac's dream! This is the place for all the friends, family, and fans to experience the Hulkster.
The knock out Hulkamania Viper takes center stage, and the nWo motorcycle perfectly matches the raw power of Hogan himself. You have to see it, to believe it, brother. Hogan's beach shop is jam packed with awesome memorabilia spanning throughout the Hulkster's career.
Bring the family to stop by and take pictures with the classic Hulk Hogan Hulkamania wax figure, the nWo Hollywood Hogan, and Hogan in Rocky III, Thunderlips! Hulk Hogan's personal collection is on display. Hulkamaniacs can see anything a wrestling fan might be dying to see.
Signed by the Hulkster himself, memorabilia and action figures hang around the shop along with many other WWE figures. Belts and collectables make this the greatest place for Hulkamaniacs coming from all corners of the world to check out this immortalized wrestling champion.
Location
International Drive Area
32819
Orlando
,
FL
Florida
Total votes: 99
Rate This Venue